In Today's world, Everybody who is earning is investing money for future needs. But do you know how much return your savings are fetching you? How do you decide if a product is right/wrong to invest in?
Are you aware of the risks associated with products that you are investing in? If not, it will be like a blind person driving a car
Well, Coming back to Investments and returns. I have listed all financial and physical products that we invest in.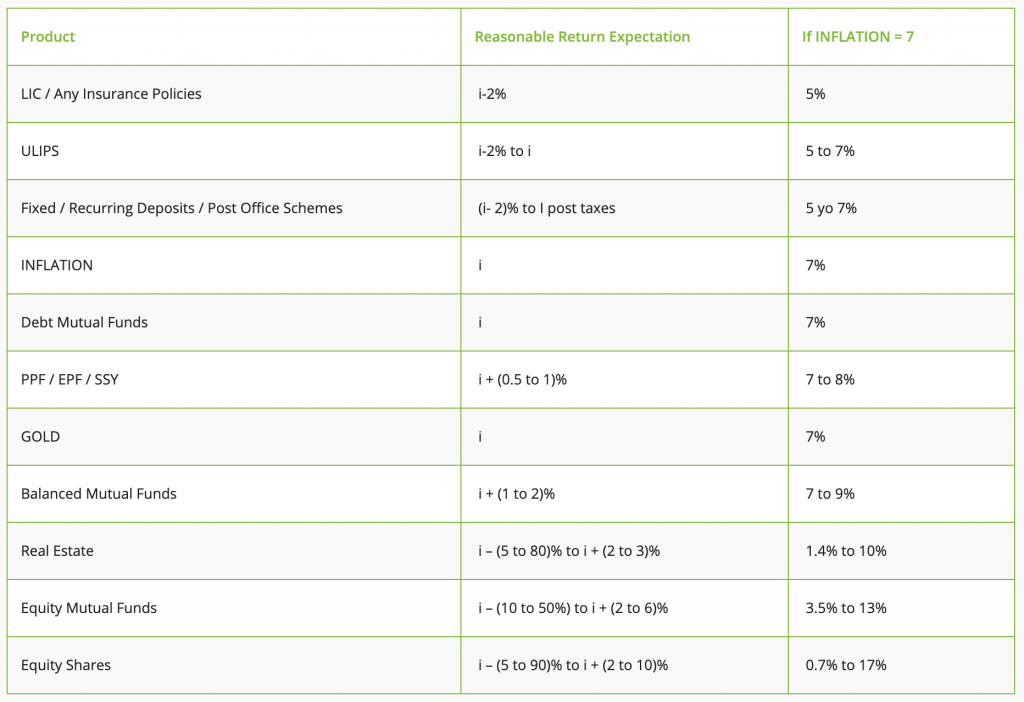 -> When it comes to investing and if your time period is less than 5years, sticking to Fixed/Recurring Deposits (or) Debt Mutual Funds makes sense than investing in equities due to their high volatility nature, one may expect returns equal to Inflation and not more than that
-> If you observe from the above table, LIC and ULIP products that offer returns less than Inflation are NOT the right products to consider for investments.
-> Investing money for a time period beyond 10years. Inflation plays an important role and if your investments are not fetching returns beyond inflation then your lifestyle will be degraded drastically
To identify your risk appetite and invest in Mutual Funds / direct shares based on your expertise, at the same time please note the risk associated with these products.
-> Investing in Real Estate is highly risky and it's an un-organized sector, to know more about the pros and cons of invest in real estate please read my article Real Estate Investment Pros and Cons
Please share if you like this article.